April 15, 2019. Empire Books, Huntington WV
. Because Carter Taylor Seaton asked.
​
November 16, 2018. National Council of Teachers of English, Houston TX
3:30-4:45, Location 372F.
with Jessica Maunz Salfia and Natalie Sypolt.
November 4, 2018
.
McIntyre's Books
, Fearrington Village, 220 Market Street, Pittsboro, NC. 27312. (919)542.3030
November 3, 2018, 7pm
.
Scuppernong Books
,
304 South Elm Street Greensboro NC 27401
336.763.1919
October 25, 2018. Hurricane High School, Hurricane WV.
​Working with the students of Sarah Krause. 10am - 1pm.
October 12-14, 2018. Southern Festival of Books.
Nashville TN.
September 14-15, 2018. James Agee Conference for Literature & Arts.
Pellissippi State Community College, Knoxville TN.
​
With Charles Dodd White, Kelle Jolly, Roger May, Jon Sealy. RG will be keynote speaking 6 pm September 14th at the Hardin Valley Campus of Pellissippi State Community College in Knoxville. The event is free and open to the public.
August 16, 2018. Noon. Corporation for Ohio Appalachian Development annual conference.
Christopher Conference Center, Chillicothe OH
.
August 15, 2018. Noon. Harlan Women's Club
.
Dairy Queen Harlan, Kentucky
.
July 23-28, 2018. Appalachian Writers Workshop, Hindman Settlement School, Hindman KY.
The grand person of them all.
July 18, 2018,
Malaprops Books,
Asheville NC.
July 18, 2018. UNC-Asheville, Asheville, NC
. 11am -2pm. Power of Place NEH Summer Institute.
June 21-23, 2018. Southern Foodways Alliance Symposium, Lexington, KY. June 17, 2018. Sugar Hill Brewing Co., St. Paul, Virginia. 4pm.June 14, 2018. Taylor Books, Charleston WV.
With
Elizabeth Catte
.
May 19, 2018. Ohio University, Athens, OH
. 10am-Noon. Presentation on Dawn Jewell and Higher Ground, Rural Women Studies Association conference. With Elana Scopa Forson, Devyn Gracyn Creech.
May 8-30, 2018. Furman University, Greenville SC.
Writer-in-residence.
May 2, 2018. Coffeetree Books, Morehead, KY,
6pm, a reading.
April 21, 2018. West Virginia Council on Teachers of English, Morgantown, WV.
Keynote speaker.
April 20, 2018. 123 Pleasant Street, Morgantown WV.
Due to the organizational acumen of
Glenn Trenchmouth Taylor
.
April 19, 2018. Apollo Pizza, Richmond, KY
. Reading. Opening for James Beard award winner Ronni Lundy.
April 18, 2018. UNC-Asheville, Asheville NC
. Work with classes of Erica Abrams Locklear and a
public reading
.
April 6, 2018. Mercantile Library, Cincinnati OH.
414 Walnut St., 5-7pm. With Michael Henson. Contact: Amy Hunter,
ahunter@mercantilelibrary.com
April 6-8, 2018. Appalachian Studies Association conference, Cincinnati, OH.
April 5, 2018 Carmichael's Bookstore, Louisville.
2720 Frankfort Ave., 7pm. Contact: Kate Weiss,
kate@carmichaels.com
March 31, 2018 Brier Books, Lexington KY.
4pm. 319 S Ashland Ave,
(859) 523-6404
March 30, 2018. Ohio University, Athens OHMarch 16, 2018. Professional Development Day, Big Sandy Community & Technical College, Prestonsburg KY.
Talking about storytelling.
January 24, 2018. Christ Church Cathedral, Lexington, KY,
a reading.
​
December 6, 2017
, Ohio University, Athens, OH. Honors college guest speaker.
November 16, 2017
, University of Kentucky, Lexington, KY. Guest speaker, Erik Reece, Appalachian Literature class.
September 18, 2017
, Empire Books & News, Huntington WV. Writers Can Read series.
July 18, 2017
, FunFest,
Friends of the Library Reading
, Kingsport, TN.
July 11-13, 2017
, The Appalachian Writing Project, Breaks Interstate Park, Breaks, VA.
June 23, 2017
,
Wytheville Chautauqua Festival
, Wytheville, VA.
May 23, 2017
,
Kentucky Great Writers Series
, Carnegie Center for Literacy and Learning, Lexington, KY. With Crystal Wilkinson and Marcia Thornton Jones.
April 28, 2017
,
Appalachia: An American Story
, Cincinnati Art Museum, Scripps Howard Center for Civic Engagement at Northern Kentucky University. With Silas House, Bianca Lynne Spriggs, Malcolm J. Wilson, and Jessica Chiccehitto Hindman
.April 19, 2017
,
Hughlene Bostian Frank Visiting Writers Series
at Appalachian State University, Boone NC.
April 12, 2017
East Tennessee State University Creative Writing Festival, Johnson City, Tennessee
April 7-8, 2017
Tennessee Mountain Writers, Oak Ridge, TN
April 4, 2017
, The Western Carolina University Spring Literary Festival, Cullowhee, NC.
March 30, 2017
, Apollo Pizza Introducing Maurice Manning, Kayla Rae Whitaker, Anne Shelby. A fundraiser for the Hindman Settlement School.
March 9, 2017
Hutchins Lecture
, Center for the Study of the American South, University of North Carolina, Chapel Hill, NC.
February 26, 2017
Words Festival at Thomas More College in Crestview Hills, Kentucky.
​
November 16, 2016
,
Coffee Night Writers
, University of Virginia's College at Wise. With Rita Quillen.
October 27, 2016
, Delcamp Visiting Writer, Transylvania University.
July 31, 2016
, Appalachian Writers Week, Hindman Settlement School, Hindman KY.
June 25, 2016
, Appalachian Young Writers workshop, Harrogate, TN.
April 21, 2016
, Lincoln Memorial University, Mountain Heritage Literary Festival, Harrogate TN.
March 22, 2016
, University of Mississippi, Oxford Conference for the Book, Oxford, MS.
January 17, 2016, Washington County Public Library, Abingdon, VA. A reading at 3 pm on a Sunday afternoon. Should be nice.
January 5, 2016, Low-residency MFA program, West Virginia Wesleyan University, Buchannon, WV. RG leads a workshop on voice and reads.
​

December 11, 2015, Keynote speech, Kansas Farmers Union, Topeka, KS. Topeka!
November 20-22, 2015, Troublesome Creek Writers Retreat, Hindman Settlement School, Hindman, KY
. RG facilitates writing retreat. Sign up
here
.
November 19, 2015, 9:25am. English class, Big Sandy Community College, Pikeville, KY. RG reads and discusses. At the invitation of Shawna Kay Rodenberg.
November 16, 2015, Keynote speech, Arts in Education Conference, Milennium Centre, Johnson City, TN.
RG speaks. More info
here
.
November 14, 2015, 1 PM, Old Capitol Building, Kentucky Book Fair, Frankfort, KY. RG will discuss Appalachian literature with Chris Scotton, David Joy, and Karen Salyer McElmurray. RG will also sit a table, sign books, etc.
November 9, 2015, National Novel Writing Month workshop, Harlan Public Library, Harlan, KY. RG leads a writing workshop.
October 19, 2015, Appalachian Studies class, University of Kentucky. RG reads, fields questions. At the invitation of Kathy Newfont.
October 17, 2015, Books By The Banks, Cincinnati, OH. RG reads, discusses, sits at a table and smiles. With Neil Carpathios, poet and editor of Every River on Earth: Writing from Appalachian Ohio.
October 15, 2015, Eastern Kentucky University, Richmond, KY. RG reads at the invitation of the EKU Appalachian Studies program.
October 10, 2015, Southern Festival of Books, Nashville, TN. RG reads, signs, eats hot chicken.
October 8, 2015, Emory & Henry Literary Festival, Emory & Henry College, Emory, VA. RG reads from Trampoline and performs with the Higher Ground community theater group.
September 13, 2015, 3pm, Union Avenue Books, Knoxville. RG will be reading with Jesse Graves and Denton Loving.
September 9-10, 2015, Appalachian Symposium, Berea College. RG will be on a panel with Amy Greene, Glenn Taylor, and Charles Dodd White at 9:45 am on Thursday the 10th, with a book signing to follow.
June 18, 2015, Highland Summer Conference, Radford University, Radford, Virginia. RG will be doing an evening reading.
May 31, 2015 Morris book shop, Lexington, Kentucky. A 2pm start. Books will be read and signed by RG live.
May 27, 2015 Holler Poets 84, Al's Bar, Lexington. It's the 7th anniversary show and RG will be reading with Mary Ann Taylor-Hall and musician Chris Sullivan. 8pm start. No holds barred.
April 30, 2015 Pages & Pints authors series, Apollo Pizza, Richmond, Kentucky. Robert Gipe will be reading with Robert Dean Johnson and David Joy. Eat more pizza. Drink better beer.
April 22, 2015 Thomas More College, Cincinnati. Robert Gipe will be participating in the Words Festival. Reading at 6:45 pm.
April 9-12, 2015 Higher Ground community performances, Cumberland, Kentucky. Robert Gipe will be part of the cast of Higher Ground 5: Find A Way, an original musical drama created by the people of Harlan County, Kentucky. Call 606-589-3129 for more information or to reserve tickets.
March 26-29, 2015 The annual conference of the Appalachian Studies Association, Johnson City, Tennessee. Robert Gipe will be presenting at the ASA conference in a session on Book Arts. The ASA Conference will also see the launch of his debut novel, Trampoline. A full schedule of events can be found here.
Powered by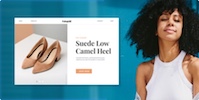 Create your own unique website with customizable templates.